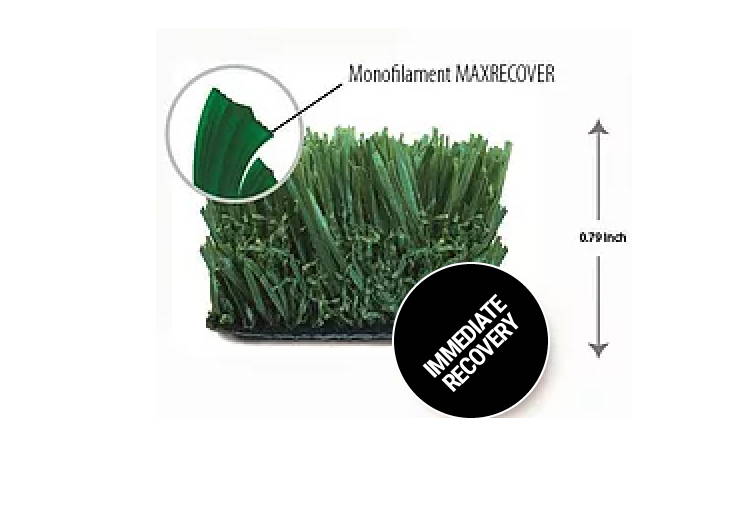 No maintenance. Stays green. Safe for the environment.

MAXRECOVER structural fibers with 6 miro-fibers added for fiber reinforcement creating immediate recovery effect.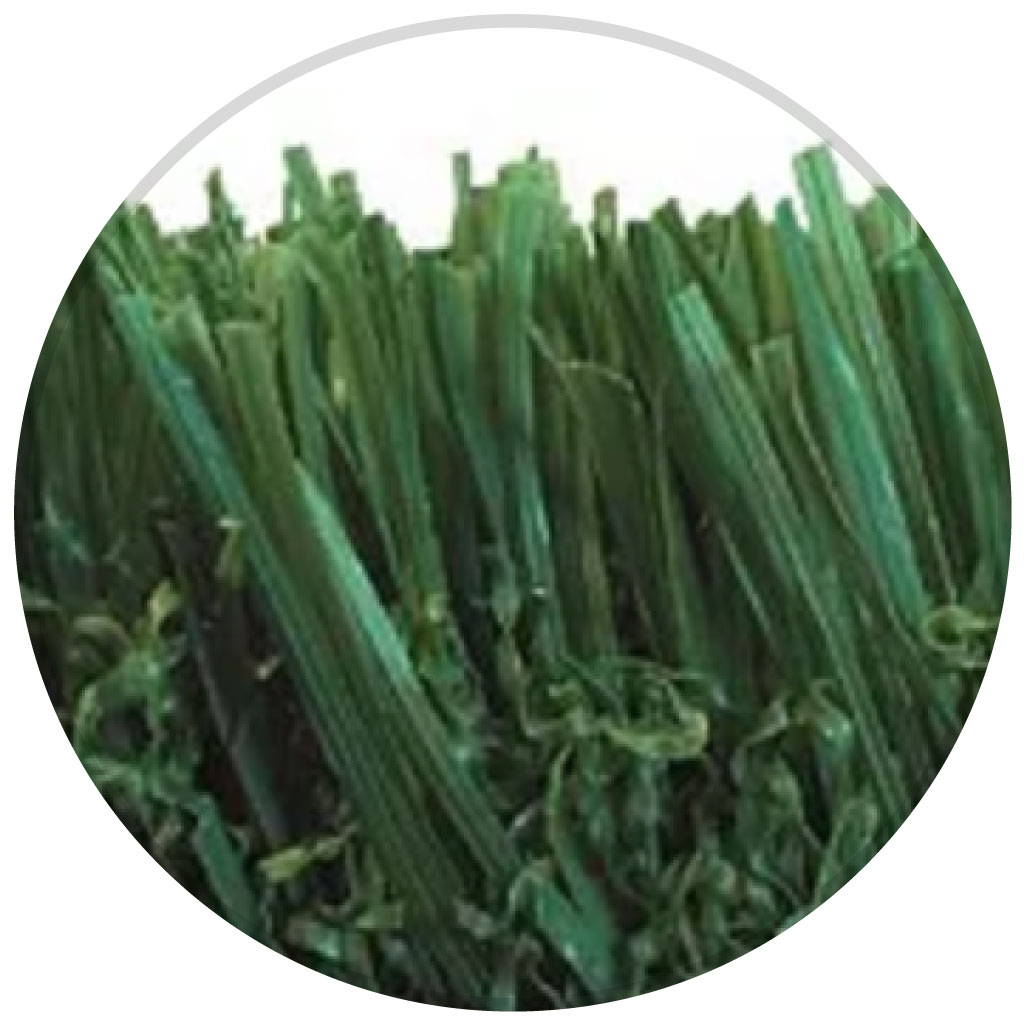 Product Name: Multipurpose
Colour:
Two color: green and brown curl
Application:
Agility
Roll Size:
15'
Composition: Polyethylene
Type:
MAXRECOVER monofilament
Dtex:
13.500
Pile Height: 0.79 in
Gauge: 3/8"

Stitches/m2: 25200

Total Fiber Weight: 50 oz/sq yd

UV Stability:
Scale 5 (UNE-EN 1436-2005/AC)
Permeability:
20 gallons/min/sq (UNE=EN 12616:2003)
Inflammability:
Class 2 (UNE-EN 13501-1)
Fiber Pull Out:
Superior to 30N (ISO4919:1978)

Toxicity: Free DIN (18035-17

Recommended infill:
Not required